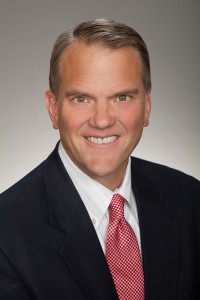 Randy Wolcott started NorthStar Real Estate Advisors, LLC in 2012 after fifteen years with ProVenture Commercial Real Estate.
He founded ProVenture (formerly Industrial Real Estate Services) in 1997 after eleven years as an industrial specialist at CB Richard Ellis.  As ProVenture grew, the company expanded its corporate real estate services to include office, industrial, retail and investment services.  In the spring of 2002, ProVenture acquired the Nashville office of Dallas-based Trammell Crow Company.
Over the last 10 years, Randy has been a leading provider of real estate services for companies of all sizes, in a variety of markets across the country, completing over 64 million square feet of sales and leases valued at more than $1.2 billion.  He has also been part of a development team responsible for developing, leasing and investment sales on more than 8 million square feet of Class A distribution space.
Specialization:                                    Industrial Services, Corporate Services, Investment Services
*
Selected Transactions:                     First Industrial Realty Trust – St. Louis, MO                      1,060,000 SF
OHL – Indianapolis, IN                                                            812,000 SF
CINRAM International – LaVergne, TN                                 770,000 SF
Ingram Book Group – Chambersburg, PA                            650,000 SF
Wilson Sporting Goods – Nashville, TN                                575,000 SF
Duke Realty Corporation – Plainfield, IN                             450,000 SF
Amazon.com – Lebanon & Murfreesboro, TN                       175 Acres
     *
Key Clients:                                             Travel Centers of America               Tandem Investments
          CINRAM International                      US Cold Storage
          Nacarato
     *
Awards:                                                    2005, 2006, 2007 NAIOP Industrial Lease of the Year – Middle Tennessee
                                                                   2005, 2006, 2007 NAIOP Industrial Sale of the Year – Middle Tennessee
2006 NAIOP Broker of the Year – Middle Tennessee
2007 Nashville Business Journal – Deal of the Year
CoStar Power Broker – 2005 through 2015
   *
 Professional Affiliations:                     Inner City Ministries Foundation – Board Member
Salvation Army – Board Member
     *
Education:                                             Randy has a BS degree in business administration with an emphasis in finance and marketing                                                                         from the State University of New York at Buffalo.
     *
Contact:                                                    Direct Dial: 615.673.4428
Cell Phone: 615.480.9890
Email: [email protected]