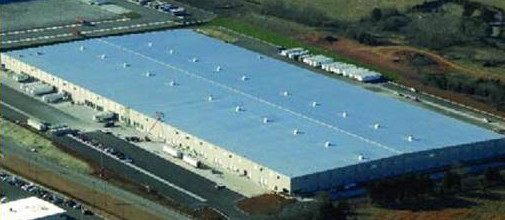 Amer Sports, one of the world's leading sports equipment companies, with its internationally recognized brands Wilson, Atomic, Suunto, Precor and Salomon, develops and manufactures technically advanced products that improve the performance of active sport participants. Amer Sports' business is balanced by its broad portfolio of sports and presence in all major markets.  Amer Sports' global sales organization distributes its portfolio of sporting goods equipment to tens of thousands of sporting goods shops all around the world. It is a significant partner to the trade as it is the top global supplier in almost all its selected sports and employs approximately 7,500 people.
The Challenge
Wilson Sporting Goods parent company, Helsinki based Amer Sports, completed the acquisition of Salomon and  Atomic skis in 2005.  As part of their integration process they wanted the distribution of their multiple sports lines consolidated from thirteen plants and distribution centers to one.  The pre-existing network consisted of owned and leased facilities with varying expiration dates and exit issues.
Our Strategy
The transportation study determined that the top cities for a consolidates operations were Indianapolis, Louisville, and Nashville.  We analyzed each market from a labor, tax, incentive, real estate and transportation basis.  Through negotiations with cities, states, and developers, our team concluded that the best location was Middle Tennessee.
Results
First Industrial had a 300,000 square foot, three sided, shell building under construction.  The building could be expanded to 575,000 square feel and, with adjacent land, eventually to 925,000 square feet.  In August 2006, Wilson Sporting Goods commenced relocating its team sports, tennis, and golf operations into the facility.  The expansion to 575,000 square feet was completed in December to accommodate the Suunto, Salomon and Atomic operations.  The site for the final expansion has been purchased by Amer Sports allowing them to further expand the building to accommodate their top five mass merchant business.